DFW Windshield Replacement & Auto Glass Repair

DFW Area Windshield Replacement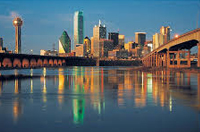 Since 1993, A – 1 Auto Glass has become the leading source for windshield replacement in the DFW area. More than 50,000 people in Texas have used our services and we're trusted by the world's leading insurance companies for top quality windshield replacement.
Our DFW area mobile windshield replacement service comes to your home or office. It's fast, effective and affordable. Call us at (817) 246-3001 now for pricing and to arrange service.
Most Insurance Accepted
Help With Insurance Claims Processing
Same Day Service
DFW Area Mobile Windshield Replacement
Top Quality Windshields
Certified Technicians
Lifetime Warranty
Satisfaction Guaranteed
Volume Pricing
At A – 1 Auto Glass, we can replace any type windshield in the DFW area, including those for semi-trucks and heavy equipment. Commercial and fleet accounts are welcome.
If you need a new windshield or windshield repair in the DFW area, then call us at (817) 246-3001 for a free quote and service information.
DFW Area Auto Glass Repair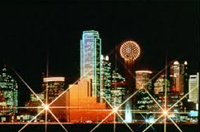 Thousands of DFW area drivers trust A – 1 Auto Glass for auto glass repair services. We've been repairing auto glass in the DFW area since 1993 and we'd be happy to share how we can help you. Call us now at (817) 246-3001 for pricing and more information.
We can repair windshield rock chips for cars, trucks, RVs and heavy equipment. We even repair and replace broken door window regulators.
Our DFW area mobile auto glass repair service means we can handle your auto glass repair at your home or office.
Our goal is your safety. That's why we use advanced resin blends to repair rock chips, small cracks and imperfections. Our advanced repair process stops the safety risks of damaged glass to drivers and passengers.
A – 1 Auto Glass certified technicians are committed to doing things right the first time. It's quality products and workmanship that have helped us to become the top choice for auto glass repairs in the DFW area.
Call us now for pricing, scheduling and more information. Reach us at (817) 246-3001 or use our online quote form.