Weatherford Windshield Replacement & Auto Glass Repair

Windshield Replacement in Weatherford, TX.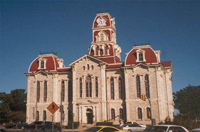 The best, fastest way for windshield replacement in Weatherford, Texas is at A – 1 Auto Glass. We're trusted by thousands of Weatherford drivers and the world's leading insurance companies. From windshield replacement to windshield chip repairs, we've got you covered!
Mobile Service to Your Home or Office
Same Day Service Available
Insurance Approved – We'll even help with your claim processing!
Lifetime Warranty
Certified Technicians
Volume Pricing
Top Quality Windshields
We work on any type vehicle, and commercial and fleet accounts are welcome.
Most of the car dealerships in Weatherford use the windshield replacement services from A – 1 Auto Glass. You should too. Call us at (817) 246-3001 for a free quote and service information.
Auto Glass Repair in Weatherford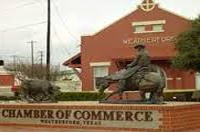 A – 1 Auto Glass has been the top choice for Weatherford residents for rock chip repair since 1993.
Call us at (817) 246-3001 for a price quote and service information. We're approved by most major insurance companies and we'll even help you with your claims processing!
Our commitment to quality customer care and our mobile auto glass repair services in Weatherford make us the place to call for your auto glass repair needs. We're happy to come to your home or office for fast, safe and effective repairs.
At A – 1 Auto Glass, we use advanced resin blends for rock chip repairs and to repair auto glass imperfections. Our process stops the risks these imperfections, chips and cracks pose to drivers and passengers.
Our technicians are certified auto glass specialists who are fully committed to your safety.
Your satisfaction is fully guaranteed at A – 1 Auto Glass, Weatherford's best auto glass repair company.